ONLYOFFICE Review
By: Ascensio System SIA
Detailed Reviews
One of the most common aspects of everyday usage of computer devices is documentation. It can be anything, from school homework to office work, assembling sales sheets, creating office presentations, academic papers, and many such fields that need lots of writing.
The things which used be done on paper once are now transferred over to these computer devices. With so many things to type, then manage those documents, secure them, etc. can be super stressful.
From commercial as well as personal use, we need tools that can handle multiple tasks in documentation like regular word editor, presentations, sheets, PDFs, databases, etc.
For all these, we employ software packages known as Office Suites. This is a collective package with several tools for our needs, as mentioned above. It usually comprises of a word editor, spreadsheet maker, presentation tool, notes manager, and many such programs which are used in the field of documentation.
Pros
Super Sleek Cloud interface, with almost no need for prior training.
Even being on a cloud interface, it has many complex functions like desktop office suites.
No worry about storing your files, and protecting them with the dedicated cloud storage. You can save the most common files like videos, images, documents, sheets, presentations, etc. in it.
High-speed cloud editing. Lag-free cloud interface.
It supports all types of formats of all accessible document files like DOCX, PPT, XLSX, ODT, etc.
It even supports direct integration with other storage drives like Google Drive, Dropbox, Box, OneDrive, etc.
It comes with amazing cloud collaboration features like email manager, blog, live chat, internal wikis, common storage spaces, etc.
The product also has a decent CRM tool and project manager.
Cons
Users may find some functions missing if they compare it with desktop suites.
The presentation-maker needs to be updated for better functions and themes.
The cloud version only saves the file with a live internet All offline changes are reverted after the link with cloud server resumes. And so, it needs offline version saving too.
The setting up of the Emails account can be bit tricky. Users are advised to learn from the tutorials beforehand.
For single users and smaller organizations, the subscription may seem costly.
Introduction
In here, we are to review one such office suite, known as ONLYOFFICE. It was developed by Ascensio System SIA, in 2009. Initially known as TeamLab, they slowly expanded their features from an elemental office product to a fully developed suite.
After that, they have evolved to include multiple support from desktop-based editor to cloud interface, integration-based, and now even offers a developer edition of the product.
This Latvian company has now one of the top office suites and is continually improving to include many detailed features. There are several products given by them. They include a Standard Desktop Suite, Server Enterprise Editions, and Cloud-Based Editor.
In our review, we are going to test their services over the cloud editor. The cloud-based setup also includes a CRM, mail manager, project manager, and other such office utilities.
With so much to try on, we would encourage people to try both cloud as well as a desktop editor and compare things accurately. Now, we can kick start our review and move to see its setup.
Initial Impression of the ONLYOFFICE Suite
ONLYOFFICE being a regular office suite, consists of a number of features, which we will evaluate eventually. Unlike the desktop interface, we need to use it differently.
One of the perks of a cloud setup is that the hassle of storing the files locally is removed. On top of that, the cloud interface can also be accessed from anywhere around the world. Also, there is no concern about installing the setup, which allows even low spec devices an excellent chance to utilize the service.
The procedure to get a taste of its UI begins with a simple registration. ONLYOFFICE allocates a fully unlocked trial version for 30 days. Keep in mind that you have to verify your mobile number first to be eligible for the trial.3
After that, you are redirected to their cloud interface. In the initial setup, we recommend turning off the 2FA first. This is because it will eventually become very annoying every time you log in on a device. The 2FA is enabled by default, which most of us aren't used to.
Now, on the front screen, you can view options to access Documents, Projects, CRM, Mail, People, and Community. On the top left corner, there is a drop-down menu named Choose.
From this menu, all the office suite options like above, including general preferences, services, and payment settings are provided. Your account info can be fetched from the top right corner.
There is also a search button and a calendar option too. In our review, we are going to review all of these features in ONLYOFFICE Cloud. There are lots of popular office products like MS Office, Open Office, LibreOffice, WPS Office, etc.
As we move on in this review, you will notice that we'll use some healthy comparison with these other suites. This will give you an idea where OPENOFFICE is useful and where it lacks.
Skimming Through the UI of ONLYOFFICE Suite
Since we already informed you that this tool contains many utilities in it, we need to access them accordingly. From the main panel, once you click the Documents Button, you are redirected to the dashboard of the stored files.
From here, users can create new documents, manage them, share them, invite other users to edit them, and connect through various cloud drives to assimilate their storage features.
Here, ONLYOFFICE has given some sample files for testing purposes. These files include samples from them in formats like audio, video, document, presentation, and a spreadsheet.
Before jumping into the setup, it is better to try these files and see what we can do with them. Now, there is a Create New File button on the top left corner. Using that, we can opt to make new documents, presentations, spreadsheets, or a new folder.
In this setup, we can see that it is distributed like a traditional cloud storage service, which it technically is. There are some amazing cloud features like chat options, collaboration, and many more.
Overall, this will be similar to cloud collaboration. There are four main document folders to manage different categories of docs.
These are My Documents, Shared Docs, Common Documents, and Project Documents. Below these, you can use the inviting portal to get as many as collaborators into the setup. You can also set the permission level of these people.
Now, talking of storage folders, the first one is used to store your personal files. It is only accessible by you. The second one is explicitly for files shared with you, and lastly, the shared folder is common across the team. The last one is used to access group projects and documents.
Guest users cannot access the personal folders on their account. They cannot edit or add files, i.e., view and download permission only. There is one issue we thought to be highlighted here in the procedure of invitation.
Currently, admins have to copy the link URL and then manually send it via a list of email IDs. Instead of that, there must be a direct option to add a listing of email IDs and then send them invitations directly. Also, ONLYOFFICE must generate distinct login credentials from their end and send them via emails.
Lastly, there is a filter button over the top. Based on the type of files, user name, group name, or keywords, you can find a file. But, the sort option is limited to sort via date basis only. They must also add sort functions based on the type of data, its size, and other such factors.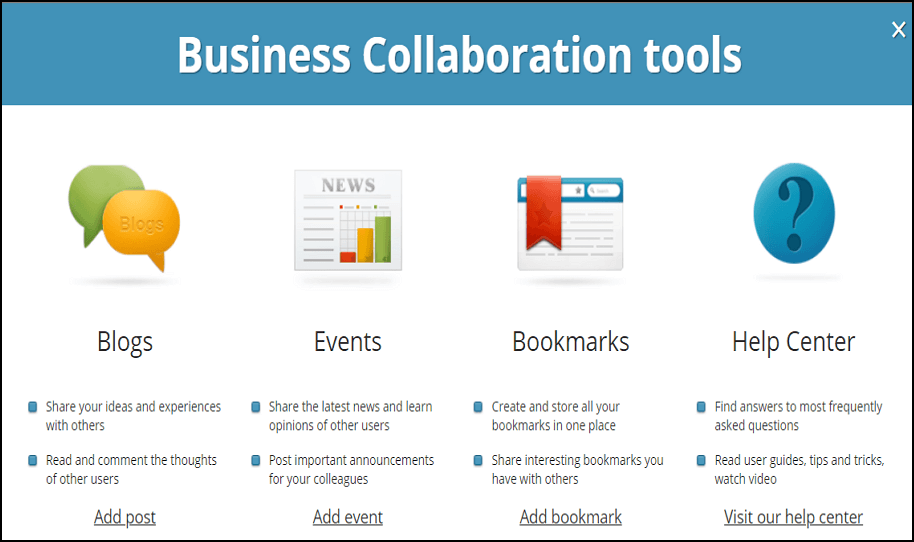 We now have skimmed the top surface of the ONLYOFFICE Cloud. Based on our experience, it has meagre difficulty. The main features, as seen in the main dashboard, are bit detailed, but workable for sure.
There are different UI set up in each of these. From this cloud panel, we can manage them all. It is decent enough based on aesthetics as well as usability.
Various Types of Document Editing
Like every other office suite, it also has support for different doctypes like standard document files, presentations, and spreadsheets. Unlike MS Office, they do not offer additional services equivalent to MS Access, OneNote, Visio, Publisher, etc.
For this review, we can only compare these three setups that are in the ONLYOFFICE Cloud suite. We will start with a Writer, or as you know it more as a Word Editor.
Create New Documents with the Doc Editor
After using the Create New button on the top, select add document. After that, it will ask to input a file name and then redirect it to the word editor.
The first impression of this doc editor is very much close to MS Word. There was a striking resemblance in looks as well as options that you can see in it.
Just like MS Word, it has a title bar on the top, followed by a feature ribbon, ruler, status bar in the bottom, and two sidebars with some functions in them.
Many options here are shared across most word editors. The central panel is for word editing. There are several UI perks here, similar to MS Word.
The regular browser shortcuts are disabled here. This is to ensure that it has a similar feel like a desktop editor, with shortcuts like CTRL + S to save files, CTRL + O to open a new file, and many such word editing shortcuts.
Another good thing is that the editor is designed such that it is loaded into the browser entirely. This helps in stable editing over a cloud interface.
But, we found an issue while saving of files. In the current version, if you are editing a document and suddenly the connection with the server goes OFF, the changes made after that will be restored once the link is established again.
This is troublesome, because the new words, formatting, etc. you added after lost connection are now gone. It needs to be changed. But how?
Well, ONLYOFFICE must include a prompt where it asks if the users want to preserve the offline version or not. Like many cloud document editors, give us the feature to save multiple versions of a single file, both online and offline. This must be put in here quickly as it is critical.
Now, let us compare various features presented in it. In the top status bar, all options are identical to other office suites. It has common pickings like new file, save, open, print, redo/undo, close, etc. So, nothing new here.
Then you have the feature ribbon. Unlike offline word editors of ONLYOFFICE, MS Word, OpenOffice, WPS Office, etc., there are limited choices here.
In the Home Ribbon, they have given formal selections of font formatting viz., font types, size, bold, italics, justify, colors, indentations, line space, and such settings.
There are also similar options to modify formatting like title, subtitle, heading sizes, etc. These headings can be customized too.
We have to pick a format separately here. We can simply write in the desired style, select it, and then use Update Selection button to change heading styles directly.
Overall, most of the formatting features given in MS Word are present in the home ribbon. Comparatively, desktop office suites are more detailed.
The next inspection is of Insert Ribbon. It can add blank pages, page breaks, header/footers, table, images, shapes, charts, links, comments, textbox, text arts, equations, etc. These given items are used most frequently.
The items in ONLYOFFICE Cloud are minimal compared to the desktop version, which is ok for the cloud editor.
There are no 3D models, linking online images via URL, screen clipping options, video addition, signature, date/time, etc. We can only believe ONLYOFFICE makes sure to add as many items in the insert menu, additional to normal fonts.
The third part, Layout Ribbon, was also comparable. It had options to change margins, orientations, size of page, font columns, page breaks, text wrapping, watermarks, and so on. But, it did not have the manual input for indentation and spacing here.
In the Reference Ribbon, it is limited to adding footer notes, content tables, hyperlinks, and bookmarks. There are no choices for adding research-notes, citations, bibliography, captions, and authorized signatures. These are ubiquitous items in the reference section of any document editor.
There are no view or review ribbons. Also, there is no template section to pick a preset format for various documents like letters, resumes, invitations, resignations, and similar circumstances.
Then, they have specifically given a separate tab in the top ribbon. This unique tab is Collaboration Tab. In the collaboration tab, most of the choices are for sharing the files. Here, there are options to control the live editing of docs online.
It has choices to accept/reject, track changes, and so on. There is also a chat button and a version history button too. Remember, we were talking of a version logs option.
The version won't work on offline files. This is the same issue as we raised at the start. We also need an offline version saving.
The last one is the Add-Ons section. In that, we can look at several plugins like Macros, WordPress, Highlight, OCR, Photo Editor, Symbol, Thesaurus, Translator, and YouTube.
These were the standard plugins in regular word-writer. Unlike MS Word, this is a dedicated section. But sadly, there is no option given to add more plugins from here. You will need to use the developer's insight to see what can be added here and verify that extra plugins won't cause issues.
Now, talking of general editing while typing texts, it is not that advanced compared to MS Office, OpenOffice, LibreOffice, etc. There is no auto-capitalization after full-stops, auto-correction feature, short formatting bar near the object selection, options to add comments, synonyms, translate, etc. in the right-click context menu. We hope that the desktop version covers it.
The right side pane has advanced settings for items in the insert menu like images, videos, charts, sheets, etc. The Status Bar at the bottom has zoom in/out, view change, language change, spell check, and view change options.
One thing we saw missing in this setup was the count feature. Here, there is no direct display of the total number of characters, symbols, special symbols, and net word count. ONLYOFFICE Cloud must comprise them in their setup. Also, spell-check needs the option Add To Dictionary.
In the Paragraph Settings, we can edit the indents, spacing, lines, page breaks, borders, fonts, tabs, and paddings. These are all for manual editing. They have grouped them together in a single window.
In the file options, you can download the created document as PDF, DOCX, ODT, TXT, RTF, HTML, etc. From here, you can also modify doc info, access rights, file types, and so on.
With this, the features in word-editor are finished. As we have gone through comparing it toe to toe with other popular office utilities, it worked out pretty well.
The entire vibe is similar to other similar desktop tools. It lacks thesaurus, smart lookup, adds voice, grammar check, preset document themes, etc. Some features and UI perks were missing too, which they might soon add in an upcoming version.
We hope that with time, ONLYOFFICE will incorporate more such detailed setup in their program. It is still commendable for a cloud editor to be so intensive like a desktop editor. There was almost zero lag while using it.
Now that we have reviewed the regular document editor, we can move to the presentation section and see its features.
Checking the Presentation Maker
Time to see one of the interesting features of ONLYOFFICE Cloud, i.e., Presentation Maker. We all have made presentations in our life, be it for academics, sales, science fairs, or anything.
Among them, MS PowerPoint is the most trendy. Then comes tools like OpenOffice presentations, Prezi, and also many cloud-based presentation makers, with better UI, animations, and effects.
Since the setup is quite similar to MS Office, it is quite probable that we will get the same functions in it. And frankly, that is what you will also notice.
Like the document editor above, the presentation maker also has a Top Title Bar, Feature-Ribbon, Two Sidebars, and Status Bar below. There are only two slide views here, i.e., either fit to slide, or fit to width.
Both of these are quite strange than the ones we see in most presentation makers. In the slide list menu, we can directly right click and add new slides, copy/paste slides, or delete them.
In the Home Tab, there is an alternative for normal font formatting like previous document editors. Both of them have options to add shapes, colors, objects, etc. into their slides.
We can change the layout of slides, their themes, styles, etc. from the home tab itself. In the Insert Tab, we again get selections for adding items like text boxes, images, videos, symbols, shapes, equations, etc.
Now, with obvious observation, we can notice that the items in the insert section of suites like MS Office, WPS Office, OpenOffice, and LibreOffice are way more detailed. We are hopeful that diverse items like the above popular tools will be added soon.
The collaboration section includes the sharing and co-editing modes. Now, moving to the themes section, there are very few of them. On top of that, they aren't much customizable. This puts a challenge in picking a proper theme for the slide.
The only silver lining is that we can copy blank slides with good themes from other similar product and paste it directly here. But then, it won't paste the entire slide. It will only copy it in the form of an image, and then you need to adjust that image size and do manual editing to make it look decent.
The transition effects, as well as animations, are very ordinary in it. There was no option to add audio to a slide, which will hinder making auto-narrated slideshows.
The last section of the plugins has exact selections again, as mentioned in the above document editor. Overall, this was a bit of disappointing part.
We hoped to see much better personalization, variety in themes, animations, effects, etc. But sadly, things are dull here. We expect to have many more useful things in it. Cloud storage and collaboration won't justify such cost difference.
The worst part was the lack of inserting videos into the slides. This was more frustrating than having minor customization. This is very basic nowadays that we add videos and audios to our presentations to make them more interactive.
Concluding the evaluation of the presentation maker, we hope that ONLYOFFICE works much harder to improve this presentation maker. Currently in the cloud interface, it is not even close to many dedicated slideshow makers.
Making Spreadsheets in ONLYOFFICE
Now, onto the last essential part of the office suite, i.e., Spreadsheets.
Like always, it is also unified into the document section of the ONLYOFFICE setup. Just click the New Document, and then select the spreadsheet option.
From here, a new spreadsheet will open in the spreadsheet maker. The setup is like the regular interface you see in most office suites. Like other spreadsheet UI, it also has options to format texts, cell content, formula bar, cell selections, percentage style, accounting format, and so on.
Like before, the insert option is precisely the same. Compared to the top office suites viz., LibreOffice, WPS Office, MS Office, OpenOffice, etc., these are once again limited.
But from a general standpoint, these are more than enough choices. After all, more options are always better. The recommendations for various charts and tables can be added too, easing things for novice users.
After this, we have the Formula Tab. This is a critical section for spreadsheets. Now, depending on the type of work, these formulas can be varied.
For that, they have given choices for popular fields like auto-sum, financial, logical, text & data, date & time, math, science, database, engineering, etc.
All these are very common in every other spreadsheet-maker, except for one feature, i.e., Watch Window. This is provided in MS Excel. We can keep an eye on the selected cell values with a pop-up window on side, like testing the output calculations while changing a formula's parameters.
Such a feature is also needed here. Also, there is no provision to audit the formulas. What is the point of adding equations of all types, if users cannot use them correctly? For that, auditing every formula is crucial.
Even the choices in the Data Tab are limited. Users can currently group/ungroup the data, and convert text to columns. Other options like transferring data, queries & connections, forecast, what-if analysis, and many such advanced functions were missing.
They have given a separate tab for managing pivot tables. Collaboration and plugins come after this section.
Overall, going through this setup, we can quickly conclude that it is designed for basic editing only. Some advanced configurations are missing in it. However, that can't stop anyone from making a great spreadsheet with ONLYOFFICE.
The problem here was once again with the save feature. Since the version saved on its cloud replace the offline one, it greatly hampers users with limited connectivity. Imagine filling numerous rows and columns of data, only to be removed once the interface syncs with the cloud.
This is genuinely bothersome and must be rectified. As we have advised earlier, we need an option to allow us to save multiple versions of the current document, including the ones edited offline. This way, we don't have to rely solely on internet connection to protect our data.
Finally, we end reviewing all three modes of documents we can create using ONLYOFFICE Cloud. If you have observed until now, the interface for all of them is lag-free and sleek, which is actually a good thing.
Now, the majority of the office suites have an interface very close to each other, with minor differences. Owing to this, novice users don't find any trouble migrating from one office suite to another. And also, we don't see a point in complicating the setup with fancy UI, which will inevitably make it tougher to adapt.
Overall, apart from the presentation maker, both standard document editor and spreadsheet maker were great. They need a lot of improvement in the presentation maker. Adding unique themes, slide animations, effects, sound, adding new objects to slides, etc. must be their priority.
Now that we have inspected the core office-suite, we have to check other features given in the ONLYOFFICE Cloud.
Secondary Features
The main secondary features in this suite are Project Management, CRM, Mails, Manage People/Community. For this review, it is better to include them in our test. Apart from typical documents, these are also the most used tools in offices, and so need to be reviewed for this office suite.
Comparing any of them to a dedicated product won't be right. That is why, we will inspect if the given features are useful for everyday office use or not.
Managing Projects & Tasks along with Tracking Their Schedule
Just like normal document typing and editing in offices, project management, scheduling, time tracking, task assignment, etc. are also crucial. For all of these, we can directly opt for a good time tracking software.
But, wouldn't it be amazing if we get this in the regular office suite? That would really be good to manage and collaborate with our work. For that, we have been endowed with a project management feature in the ONLYOFFICE suite.
From the central panel of their cloud interface, we can access the Project Manager. In this menu, we can see a list of the projects created/assigned to us. You can see the list of active, inactive, open/closed, and total number of assigned projects.
Use Create New Project, and begin assessing their services. As usual, you'll have to add title, description, project managers, team members, tags, etc. for a project. Once you are done putting these initial fields, there is still a lot to configure in it.
In the later menu, we come across some familiar project management titles like Tasks, Milestones, Discussions, Time Tracking, Documents, Contacts, Teams, and Gantt Chart.
The tasks can be assigned to anyone in the team. It offers adding milestones, assigns member list, time-durations, and task-priority.
Then comes the Timer Function. Well, this is somewhat similar to the time tracking tools. The timer is pretty basic though. It has only the usual stopwatch interface, including options like project name, task, responsible person, date, time, and description. The only con here is that, for every job, the timer has to be started differently.
Unlike time tracker tools, we cannot assign different properties for a selected time. Nevertheless, it is more than enough in our view, if you want basic time tracking. You can always switch to dedicated time trackers like Hubstaff, Time Doctor, TimeCamp, etc. for detailed monitoring of time and expenses.
Along with that, we can also manage the number of documents, contacts, and team members from here. In the Team Manager, the admin can later access of each member over sections like discussions, all tasks, milestones, contacts, and documents.
Lastly, ONLYOFFICE has given a fantastic thing for project managers, i.e., Gantt Charts. These charts are the top cherry in project management, which can be used to integrate lots of data into them.
Unlike paper charts, these computer charts can store multiple data. This includes a list of leading projects, subtasks, milestones, status, priority, and date/time of that project.
There is an interlinking option, key task option, and many such small UI perks. You can directly click on a bar to see the main task, milestone, or project name. In this manner, we can utilize this Gantt Chart to make fantastic project timelines.
Other than the above, we have a Report section too for generating reports on various things of this project manager like milestones, tasks, user activity, workload, time tracking, etc.
There is also a Discussion Tab, using which we can upload documents or send messages to contact each member of the team and collaborate properly.
Lastly, we can create preset templates too. All we need to do is to develop projects with preset tasks and milestones. The only issue here is that, there is not much customization here. Adding features like time constraints, adding expenses, allowed apps, etc. would be helpful.
Now, unlike significant project management software like Wrike, Asana, JIRA, etc., the setup here is elementary. Do not hope for a mind-boggling installation.
All in all, ONLYOFFICE has done a commendable job giving a decent and workable project manager.
CRM Tool
Well, as if the project manager was not enough, they've now added a CRM tool too. Once again, things are on the basic level here, which is fine.
In the CRM section, we can create New Contacts, Tasks, Opportunities, Invoices, Cases, and Reports. If you are creating a new customer, you can pick him as a different contact type like client, staff, lead, customer, supplier, etc.
We can directly import contacts, tasks, opportunities, and cases too. All of them are to be in CSV format, though.
There are all kinds of usual settings that you see in most CRM tools. The tasks and opportunity sections are quite useful here to link stuff. Besides these, we can also make a detailed invoice with all the required data in it.
We can also change the status of payments from here. But, there is no payment gateway attached here to send payments directly. Now, for standard events, we can collect all the data for various customers in a single section using the Case-List feature.
The reports section generates amazing reports for each of the above activities. It is better to configure these things properly before generating and submitting the final reports.
Collaborate Emails, Manage People and Community with ONLYOFFICE
These three are the last straws in our review. With these, our evaluation will end. Besides, the top features of this office suite are already done.
Starting with the Email part, this feature is like an API setup. All we need to do is link an Email account to this UI. This is done by filling various details as in the email server authentications, login credentials, domain ID, and so on.
Once it is linked, it be will like your regular inbox. You won't have to open a separate tab for it. It has all the basic features of email interface like inbox, sent box, drafts, trash, and spams. Nothing too much to work on.
The People Manager, unlike its name, is restricted to be used for managing regular members who need access to your team. This can include guest users as well as clients or regular members.
You can create new members, groups, or guest users from here. All of these are listed here. There is an invitation link too for importing contacts.
You can edit the profiles of each member in detail by hitting the down arrow beside a user's name. They have also allowed you to link Google and Yahoo contacts to ease things.
After this, one more exciting feature we got to see was the Community Section. As the name speaks, this section is used to configure stuff like blogs, events, forums, bookmarks, wiki, and birthdays.
This section is highly detailed for a typical office suite. It is made primarily for collaboration among internal members. Each of these sections has a basic HTML setup that can be used to build amazing pages.
All of them have shareability across the team. The wiki page can be utilized as an internal guide-book for the employees. The blogs can be used to update the staff on various dos and don'ts.
Forums keep the staff members engaged, whereas bookmarks can be used to mark essential posts and wiki-pages for the members. Using all these, it becomes a full-fledged tutorial setup that won't need any high-end customization.
Truly, ONLYOFFICE stole the show with such a sophisticated cloud collaboration setup.
Lastly, we skipped the calendar and chat section. Both of them are rudimentary, and so there is nothing extra to review. Although, adding them in this suite proliferates the value of their subscription.
Overall, apart from usual document-making and editing, we can say that ONLYOFFICE has made fantastic efforts in making this an extensive team collaboration office suite. Such internal interactions are barely offered in desktop setups.
For that reason, their value is increased. Apart from some cons, which we've already mentioned, we felt that this office suite was up to the mark.
Our Verdict
Ending our tests here, we can finally put on a judgment on what we've experienced while using this office suite. First of all, it was the impression of it having such an analogous UI compared to other office suites.
Then, it had some unique features in each setup. The main sections of these suites were practical. To be honest, we liked the secondary features more. This is what separates them from other services.
ONLYOFFICE has given a much comprehensive interface in its enterprise edition. Being a cloud editor, expecting each and every feature of the desktop version might be too much. There are so many useful services that can be integrated into it.
However, we found some relevant issues with its working, mentioned in their respective sections. The UI was quick, even though it was on the cloud interface. The details we see in the collaboration features are immense.
This is why we felt it does grab a worthy place among top cloud-based office suites. We still think they can integrate more external applications in the secondary features and ease things. In core features, only presentation-maker needs a lot of attention.
Other than that, when it comes to pricing, it will be costly than MS Office 365 license. But, what we liked the most is the collaboration feature in ONLYOFFICE. For that only, we can recommend it as one of the top office suites.
However, it depends upon your requirements and learning curve too. So, it is entirely up to the users if they pick the product or not. You can always use the trial version before buying a subscription.